Do not sell my personal information
Your rights under the California Consumer Privacy Act
The California Consumer Privacy Act (CCPA) provides you with rights regarding how your data or personal information is treated. Under the legislation, California residents can choose to opt out of the "sale" of their personal information to third parties. Based on the CCPA definition, "sale" refers to data collection for the purpose of creating advertising and other communications. Learn more about CCPA and your privacy rights.
How to opt out
By clicking on the link below, we will no longer collect or sell your personal information. This applies to both third-parties and the data we collect to help personalize your experience on our website or through other communications. For more information, view our privacy policy.
About the Esthetician
My name is Amanda Pangelina. I've been a Licensed Esthetician since March 2012. I  am a 2nd generation Esthetician following the footsteps of my Grandmother Lois Wahl. 
I've owned A Lily of Gold with my Grandmother since 2011. After COVID hit in 2020, we were forced to close our 6 room location. I am now working independently in a single room in downtown Benicia. 
My favorite part of esthetics is making people feel good about themselves. I strive to give my clients confidence, relaxation and the tools they need to love their skin!
I just recently became a DMK Certified Skin Therapist and I look forward to continuing  education to help clients correct skin conditions! 
View Services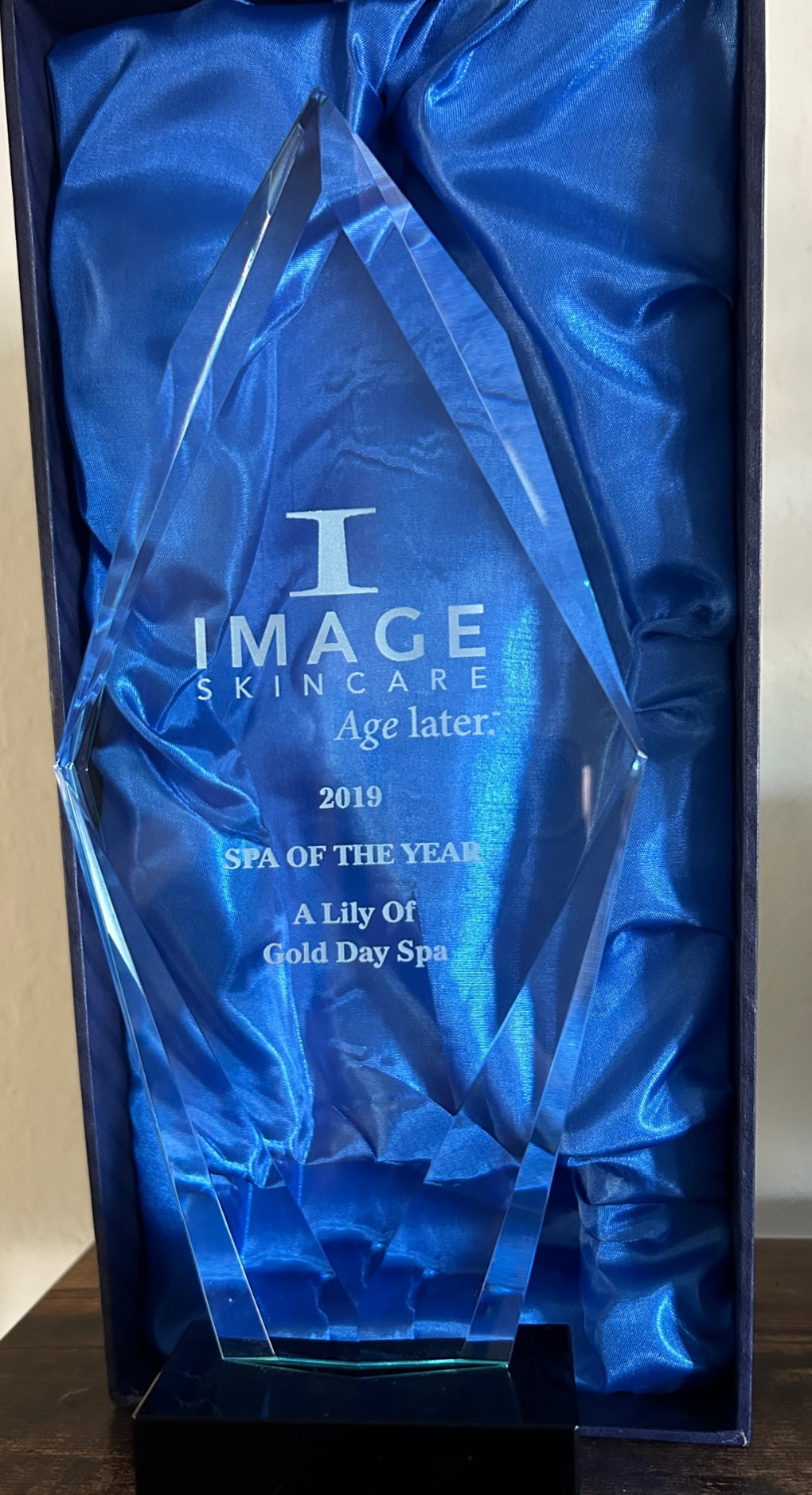 CERTIFICATIONS
DMK Beyond the Basics - 2022
DMK Certified Skin Therapist - Program 1  since 2021
DMK INTRO to Fundamentals since 2021
IMAGE Skincare Skin Care Specialist since 2016
AWARDS
- Solano County's Best of 2017 Vallejo Times-Herald
IMAGE Skin Care Spa of the Year 2019
IMAGE Skin Care Excellence in Esthetics 2016 
IMAGE Skin Care Excellence in Education 2016
IMAGE Skin Care Excellence in Esthetics 2015 
IMAGE Skin Care Excellence in Education 2015